Business Smarter Software is an Australian-owned business that has specialized in the development and marketing of POS systems in the last 15 years. We are the leading Point-of-sale developers and distributors in SYDNEY but have expanded to market our POS system nation-wide particularly in Canberra, Newcastle, Melbourne, Adelaide and Brisbane. Our leading software developer has over 30 years of experience in designing and programming software. With a reliable maintenance and sales team, our WORLDPOS team guarantees a complete-to-end product that is reliable and simple to use. We have developed a stable reputation with our clients for providing exceptional support in a timely manner. In the last five years we have been able to aggressively expand and improve our business through hard work and innovation. As we have not outsourced the development of our Point-of-sales software we were able to directly customise our solution to genuine market needs. Furthermore one of our key business cores is in the development and improvement in our POS software. We will continue working hard to ensure our Point-of-sales is adapting to changing market needs. Our POS solution is perfect for businesses in the retail, hospitality and wholesale industry. A large portion of our clients are in the hospitality industry; cafés, fine-dining restaurants and take-away/ pizzerias. Therefore we have gained both knowledge and experience in meeting the various requirements of a hospitality business.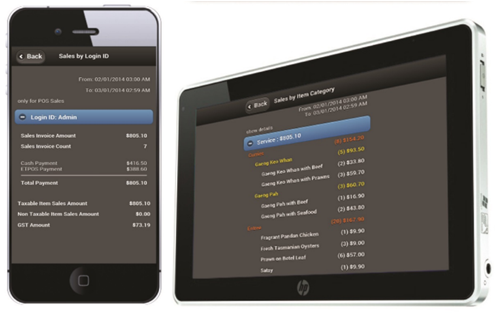 Reservation Module
Our in-built Reservation Module allows you to increase your sales turnovers by providing you the necessary tools to seating more tables, providing a personalised experience to all your patrons and keeping your casual walk-ins to repeat and loyal customers. As we have integrated our POS solution seamlessly with our Reservation Module as a business owner you will not need to search for another supplier to provide you with a reservation solution. Reduce the time and stress being spent on contacting different suppliers and purchase our all-in-one solution. We guarantee full support for both the POS solution and reservation module.
Mobile Web Report
World POS provides an extensive range of reports both useful for management and front house staff. From reports entailing sales figures, fast and slow moving line of stock, peak hours and cyclical periods of business growth, you can gather information to allocate your resources in the most efficient manner. Reports can be viewed by you and your business partners anywhere and anytime via any smart phone or tablet.